Nowadays, most people would find it hard to imagine life without their trusted mobile gadgets; smartphones and tablets have become paramount in our lives, and are forever being updated so we can get everything done whilst on the go.
It is no surprise then that the fast-paced world of online gambling has followed suit, and many online casinos now offer a mobile version of their site, through mobile internet and specific apps available for players to enjoy.
How Mobile Casinos Work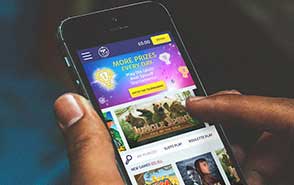 Since people have become inseparable from their smartphones, online casinos and game developers have started working towards optimising their websites and games with different mobile devices. This way, players would have a constant access to their favourite games and would enjoy the opportunity to win real money even though they are commuting, having a lunch break or are looking for a way to kill some time.
Thanks to the HTML5 technology, the majority of modern smart devices would have no issue loading the games of mobile casinos. All that players need to run a mobile casino on their smartphone or tablet is accessing the website of the casino via their device's browser. This way they will see a slightly modified and simpler version of the virtual casino. You will be able to use your existing account or create a new one via your device. Accessing the cashier page, or any other section of the casino, is also as easy as pie.
Game providers are well aware of the demands for more mobile-compatible games and this is why you can notice more slots, classic table games, as well as live-dealer games, becoming available for mobile players.
There are also many virtual casinos that offer their own mobile applications that can be downloaded and installed on smart devices. This way players can access their gambling accounts directly via the app and continue their gaming journey where they have previously left it. The only disadvantage of mobile casino apps is that mainly iOS users are the ones that can use them since players with Android devices cannot use the Google Play Store to download such apps.
Differences Between Casino Websites and Mobile Casino Applications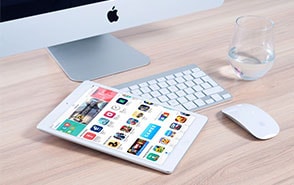 Even though both of these options offer players the chance to enjoy their gambling even when they are on the move, there are a few slight differences between browser-based mobile casinos and dedicated gambling mobile applications. If you take a look at the specifics of both variants, you can pick the one that suits your taste the best.
If mobile applications are your choice, you should check whether the online casino you have picked offers an app compatible with your device. Some virtual casinos are in the process of developing their own dedicated app, while others may provide one that is only available to certain users. Often, only iOS users have access to mobile casino applications that can be downloaded from the App Store. Meanwhile Android, Windows Phone or other users have to look for alternative options.
This, however, should not be too bothersome of an issue, as the majority of interactive casinos can be easily loaded on the browsers of portable devices. If you feel like your default browser application is not providing the ultimate results, you can opt for a Safari browser if you are using an iPhone or iPad. Android users can use Google Chrome or Mozilla Firefox to load the mobile casino of their choice.
One also quite significant of a difference is that mobile applications would require additional storage space on your device. If you do not feel like compromising the space on your smartphone or tablet, you might want to resort to browser-based mobile casinos as they would not require the installation of any additional software.
Advantages of Playing at Mobile Casinos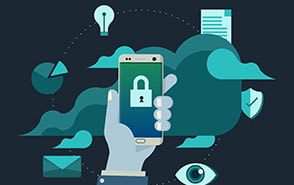 The main advantage to this style of gaming needs little explanation; very few people have time to sit down on a PC and gamble anymore, at least not as often as they might like. For those with busy lifestyles, mobile gaming is perfect – you can take it on commutes, carry it around whilst doing work around the house – or even hide it under the table during those dreaded family reunions!
Another bonus to using your mobile is that the added sense of security. Whilst using a shared computer poses obvious risks, the app or mobile site you are using to access the casino automatically logs you out when your mobile device is locked. This should definitely put the minds of those who share computers at ease; particularly those with children.
Numerous virtual casinos optimise their websites so that they can run smoothly on different mobile devices. This means that you would have no issue finding a trustworthy online casino that you can enjoy even when you are playing on your smartphone or tablet. What is more, thanks to the HTML5 technology, mobile casinos are compatible with Android, iOS, Windows Phone and other portable devices.
Speaking of accessibility, one of the recent perks of playing on mobile devices is that live-dealer games are now also compatible with various smartphones and tablets. This means that even when you are on the go, you will have the chance to play authentic roulette, blackjack, baccarat and various other live casino games.
As you may already know, one of the biggest perks of playing at online casinos is that you take advantage of different bonuses and promotional offers. Thankfully, in order to make the gambling experience of every type of player fruitful and entertaining many virtual casinos provide special bonuses available exclusively to mobile players. This a wonderful news for casino patrons who are constantly on the move.
Since virtual casinos rely on leading software providers, you can be sure that nowadays the games available on portable devices are just as enticing as they are while being played on desktop devices. Gaming developers work hard on providing mobile players with gaming options that have crisp graphics, immersive sound effects and many advanced features that can make their journey more rewarding.
If you want to make your mobile gambling even more convenient, you can download the dedicated apps that some virtual casinos offer. This way your account, gaming options, promotions and other casino sections will be easily accessed on your mobile device. The majority of web-based casinos offer a direct download link or a QR code that can be scanned in order to install the mobile application on your device.
Mobile gaming has come a long way since its initial introduction into the gambling world. Most casino sites now offer the ability to play in your normal browser, just by accessing the main site on a mobile device. Alternatively, you can use the casinos' apps but either way, the online casinos' software ensures your gameplay is safe, even if you lose your connection halfway through – yet another feature to put your mind at ease when gaming away from your PC.
Disadvantages of Playing at Mobile Casinos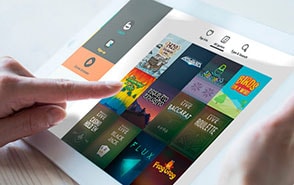 One drawback of using this platform to game on is the high usage of data. If you are not using a Wi-Fi connection, the app or games can use up a lot of data pretty quickly due to the increasingly high-quality graphics in many online casino games. This does also mean quality will be compromised if you do not have the best connection when playing.
This is not such good news for those commuting, especially through areas with a bad signal such as the underground in London. However, with the prevalence of Wi-Fi and the fact that many people play mobile casinos either in their own home or whilst with friends, this is less and less of an issue, whilst many players also have unlimited, or certainly very high, data allowances.
Another potential setback is the fact that mobile casinos and apps do not always offer the "full" desktop versions of the site. This does mean players on mobile compromise the selection of games available to choose from, and indeed risk being unable to play their favourites when changing platforms. Whilst all the mobile casinos we work with offer a good range of games on mobile, including classics like blackjack, roulette and major slots, if you want hundreds of games to choose from then mobile gambling may not be for you.
Although many virtual casinos offer their own mobile apps, these are mainly available only to iOS users. As the policy of Google Play does not allow the distribution of mobile apps that promote real-money gambling, Android users will either opt for a browser-based mobile casino. Even if you can find a mobile app of the casino somewhere else, it is not advised to trust third-party sites that are not authorised to offer such applications.
The thing that is considered the biggest advantage of mobile casinos can easily become their worst quality. Although having a constant access to virtual casinos is great, it is almost inevitable to become addicted. While you can spend some time away from interactive gambling if you simply play on your desktop device, you are always connected to your gaming account if you use a mobile casino. This way you can easily lose control and start gambling irresponsibly.
In addition, on some mobile sites, you may be unable to access certain promotions– definitely something to consider when choosing to migrate to mobile gaming. However to counter this, many sites are now offering exclusive promotions to their mobile players, so it is swings and roundabouts to some extent.
Conclusion
Mobile casinos are definitely up-and-coming, and what with technology developing more and more each day, we are sure that this trend can only grow bigger. With more games being made available to mobile, including not only slots but now even live-dealer games, we would advise getting ahead of the game and trying out your favourite casino on your phone or tablet today – especially given there could be a mobile-only casino bonus in it for you.
Whether you would choose to play through the browser on your smartphone or download the casino's mobile app, you are guaranteed to enjoy a wonderful gambling experience, no matter where you go.