Brick-and-mortar and interactive casinos loudly boast about the massive jackpots they offer, but does anyone ever beat the house and win that life-altering amount of money? Here are several true stories about people who did. Keep on reading below in order to find out more about some of the biggest casino wins ever.
Archie Karas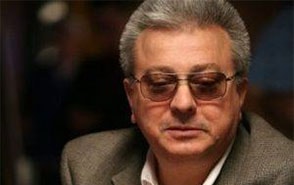 The story of Archie Karas is legendary in the gambling circles. A Greek immigrant to the US, he arrived in Las Vegas with $50 in his pocket and initially worked as a waiter until he found out about a pool hustling where he managed to gain his first $1 million.
His winning streak began at the Horseshoe Casino where he competed against some of the best poker players. Back then, Karas has even managed to acquire all of the casino's $5,000 chips, which was the highest chip denomination at that time. Later on, his stay at the Horseshoe brought him the mind-blowing $17 million after playing craps and poker. As it turns out, luck was on his side for more than two years as he eventually managed to amass $40 million.
His luck ran out in 1995 when he lost all his fortune within only three weeks when he lost almost $11 million while playing craps. Later on, Karas lost $17 million, while playing baccarat and $2 million while he was playing poker. Nevertheless, Archie Karas is still known as "the king of casinos" who has succeeded in turning $50 into the eye-watering $40 million.
Still active on the gambling scene, Karas recently avoided a jail term for marking cards while playing blackjack. In essence, this was his fourth arrest, but he has never ended up in jail. If you want to try to emulate Karas' original, lucky run, take a look at the best casino offers and casino bonuses online first as they will give you a fighting chance.
MIT Blackjack Team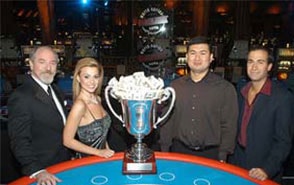 In the 1990s a group of students at the Massachusetts Institute of Technology (MIT) decided to use their knowledge in order to find a way to win at blackjack. Setting up an after-school club, they applied statistical methods to the game to develop a system of card counting and teamwork in order to achieve better results.
The team recruited members among students that were later assessed in order to check whether they are suitable for the team. Their strategy won them $5 million until their reputation caught up with them and they were banned from visiting casinos across the US and Europe.
Peter
The current biggest online casino payout was to an anonymous Finnish man known only as 'Peter'. He decided to place a humble stake of only €0.25 on one of NetEnt's progressive slot games called Arabian Nights and walked away with €17.8 million (around £12.5 million Sterling at current exchange rates) or 38 million Norwegian Krone. The player pocketed this mind-blowing prize at an interactive casino called "Betsson".
Still, before trying your luck online, check out the latest casino offers, including casino bonuses and no deposit offers in order to make sure you are getting the best deal.
Charlie Wells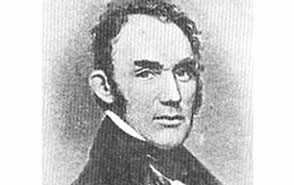 Right back in 1891, Charles Deville Wells was becoming famous for 'breaking the bank' at the Monte Carlo Casino where he is said to have won 23 of 30 spins of the roulette wheel. In fact, this expression means that the table he was playing at ran out of money, making it unavailable for wagering. Back then, Wells won almost one million francs. You may not know this, but his amazing winning streak inspired the famous song "The Man Who Broke the Bank in Monte Carlo".
As it turns out, his winnings did not suffice as he returned to the casino later that same year and continued his lucky streak as once again, he managed to sweep more than one million francs. As Wells was known as a scammer, the casino even hired private detectives to try to determine the secret of Wells' roulette success but they never worked out the answer.
Mark A – Mega Moolah Mobile Casino Win
A Canadian player known only as 'Mark A' won the massive $7.5 million, worth around £5 million from his mobile phone! Lucky Mark was playing progressive Mega Moolah at a mobile casino he had been registered with for only seven days in April 2015.
He has made history as the winner of the largest jackpot ever on a mobile! With mobile casinos growing even more popular, how long will his record stand and how much will the next mobile jackpot be?
Cynthia Jay Brennan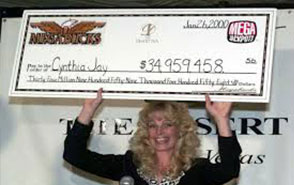 Cynthia Jay Brennan was a cocktail waitress when she pocketed the largest Megabuck jackpot. Luck was definitely on her side in 2000 as she swept almost $35 million while she was spinning the reels in Las Vegas.
The weeks that ensued are wonderful and Cynthia enjoys her staggering prize. Still, everything changes when Cynthia and her sister fall into a car crash. As a result of the accident, Cynthia is paralyzed from the chest down, which made her unable even to brush her hair on her own.
Elmer Sherwin
Perhaps, Elmer Sherwin remains one of the luckiest gambling enthusiasts as he has become a Megabucks-winner twice. The man won $4,6 million in 1989 shortly after the Mirage hotel opened its doors in Las Vegas.
His feeling that he is having a lucky day again did not mislead him as in 2005 when Sherwin is 92 years old, he sweeps almost $22 million again in Las Vegas.
Sean Connery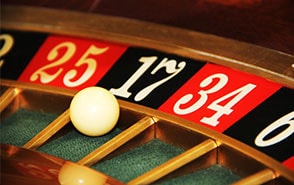 Perhaps, you have already heard of Sean Connery's winning streak back in 1963. Back then, the famous actor went to a casino in Italy and placed multiple bets on one and the same number. Connery decided to wager on 17 several times. Even though the first two times the number did not come up, it did so on the third roll. After this, Connery decided to try his luck once again and to wager on 17 one more time.
Surprisingly, the number came up for the second time, thus increasing his profit further. Connery decided to place one more bet on the lucky number which appeared for the third time in a row. After his third successful bet, Mr. Bond left the casino with more than £163,000.