Back in the day, the only way of playing and winning any money on a slot machine was to head directly to the closest local casino. Times have changed and now you can enjoy the buzz and excitement of playing the bandits on your mobile phone or tablet from anywhere!
The variety and choice of games available on a mobile device are now massive with some games having huge jackpots up for grabs. One lucky player won around £8 million playing online slots from his phone! Getting in on the action is easy – you just need a mobile phone, active account at one of the many online casinos, and a convenient way to make a real-money deposit.
Apps or Mobile Sites?
There are two ways of accessing the slot games from your phone, the first way is just to fire up the Internet browser and search for the site you want, and the second is to access games via an application downloaded to your phone, known as an app. While until a couple of years ago apps were much more convenient, smooth and responsive than mobile sites, today there is barely a difference for the end user.
Mobile Casino Sites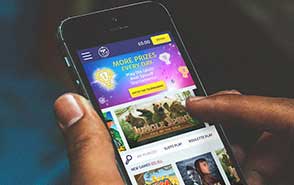 Mobile sites are very similar to any other type of website that you open on a laptop or desktop computer. There is one major distinction between them – that the mobile site is designed specifically for the smaller touch screens of smartphones and tablets.
Modern mobile-friendly casino sites use HTML5 and feature a responsive design that allows them to scale down to any size. These casinos also come with the full functionality that you would expect from a standard online casino accessible from desktop computers.
Casino Apps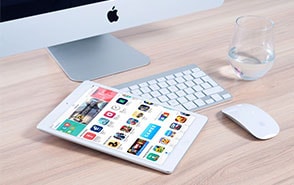 Casino apps, on the other hand, are downloaded and installed on the mobile device, rather than being accessed in a browser. They are offered for free at either the casino website or in popular portals such as Google Play and App Store.
Once downloaded you are a just click away from playing the game. The casino that owns the app can also send you targeted special deals and offers direct to your phone via the app. Having said that, it is always worth checking out the mobile sites as well to make sure you are getting the best deal.
Playing Slot Games on the Go
With so many casino apps and mobile-optimized sites on the Internet right now, it is really easy to access a wide variety of slots or any other type of casino games from a smartphone or a tablet. Playing on the go is a great option for those who do not want to be glued to the chair at home all day, yet wish to have fun and possibly win a bit of money with slots.
Although the games load in a significantly smaller screen, the gaming experience does not differ much from the one you would have while playing from your personal computer. Betting on mobile slots is convenient, entertaining, and it gives you the freedom to be anywhere or to open your favourite games at any time of the day or night. In addition, the variety of mobile slots available should be enough to meet anyone's interests and personal preferences.
How Do Mobile Slots Work?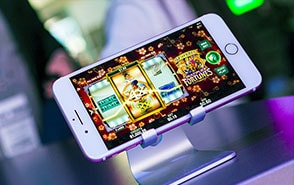 Mobile slots work roughly the same way as standard online slots as far as the user is concerned at least. Once you pick a game and open it, it will load horizontally to fit the size of phone display. While most slots will retain their design and functionalities, as they were made compatible for mobiles, there is a new type of slot games that emerged in past few years and are now all the rage.
Slots fans would probably know what we are referring to – mobile slots, which were designed specifically for mobile use. With these games, the player gets a really smooth experience, there are no large buttons to get in the way, no unnecessary menus, etc. The reels would cover the entire screen, allowing you to enjoy all winning combinations, in-game animations, triggering of any bonus rounds, free spins or jackpots.
You can play mobile slots by downloading specific real-money games on your device, by installing a casino app, or by accessing the casino in-browser.
Find a Good Mobile Casino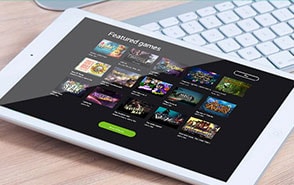 The safest option to play mobile slots for real money is to play them in one of the many mobile casinos available right now. Many casino sites were revamped in recent years in an attempt to make them compatible with mobiles. The efforts of some major casino operators, however, were not so successful and the mobile versions of their casinos lack user-friendly navigation, easy-to-use functions, and even essential features such as live chat or any other communication channels.
Most of the leading casino brands, however, have optimized their casinos for mobile use in a brilliant way – great performance, responsive design, easy navigation, and beautiful appearance. Plenty of other factors, on the other hand, should be taken into consideration. These include the legality and reliability of the casino, its overall reputation, the variety of games it offers, the security it provides, as well as its banking options.
Mobile Payments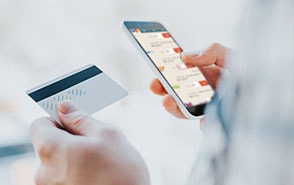 One of the most important things to assess in a mobile casino when you want to play real-money slots is its ability to offer fast, reliable payments. Players should look for casino apps and sites that offer a wide variety of methods for depositing and withdrawing winnings. Furthermore, there are several services that specialize in mobile payments – usually, these are local or regional services that allow you to make payments from your phone bill. Others have just simplified the payment process from a mobile device.
Making a casino deposit from a smartphone should not be an issue once the player chooses a good, reliable casino operator. The process is the same as if carried out on a computer. Withdrawals do not differ, too.
Slot players need to make sure they are not using a public WiFi network when making a financial transaction to avoid unauthorized access to their funds or casino account.
Things to Look for in a Phone
Mobile casinos can be accessed from a wide variety of phones and tablets, as long as the device is relatively new. When choosing a phone to play mobile slots for real money, users need to take several things into account. Naturally, newly released devices come with better performance, faster loading times, enhanced graphics, display and features.
Most slots fans would probably go for Android phones or some of the latest iPhone models, and they would not be wrong. While iPhone remains the top phone brand in the United States (and in several other countries), the rest of the world simply love phones powered by Android, even though they are of varied brands and by different manufacturers.
Operating System
When selecting a phone to buy it is important to consider what operating system you want your phone to run on. At the moment the mobile phone market is dominated by a single operating system, namely Android, which is owned by Google. It is followed by iOS by Apple and the significantly less popular Windows 10 Mobile by Microsoft. All provide excellent functionality for Internet browsing and you should have no problem running mobile casino websites from a decent handset running any of these operating systems.
In terms of available applications, all three systems have a dedicated app store. The Apple and Android stores are well-developed and any mobile casino worth their salt is going to develop native apps for these platforms. Windows was slow to the apps market, and although it tries to catch up, there is a smaller choice of mobile casino apps to download from the Windows store. Note that if your device runs on Android, you will need to download the casino app from the casino website. Google Play blocks nearly all gambling and betting-related applications.
BlackBerry, once seen as the market leader for corporate mobile phones has lost ground in the last few years mainly due to its limited functionality for Internet browsing and apps. It does have an app store, BlackBerry World, but it holds only a small number of apps. Besides, the current lineup of BlackBerry devices works on Android.
Screen & Graphics
Mobile casinos have really upped their game in the last few years and the quality of the graphics and features on games now can be really stunning. Whether you access the casino in the browser or through an app, you can enjoy amazing colours, state-of-the-art graphics and animations, as well as crystal clear video streaming of live dealer games. This is true for many of the newer mobile sites, as well as for most casino apps released in the past year or two.
If you are playing slots or some other casino game from a tiny screen you may find it frustrating. Most smartphones now have screen sizes of around 5 inches (corner to corner). That's about the size you will need to properly enjoy your gaming experience.
WiFi & Data
Obviously, to access a casino on your mobile phone you will need some method of connecting to the Internet. Most users would, of course, prefer playing in the casino through a WiFi connection, if one is available. Local WiFi networks allow you, in most cases, to have free Internet access, so you can play slots for hours without paying extra.
If you are out of reach of a WiFi network, you can use 3G or 4G mobile networks. While 3G is the only available option in some regions of the world, its successor 4G is much faster so the user experience will be better. When negotiating a deal with your mobile provider, think about how much you are likely to use 3G or 4G. If this is going to be the main way you connect to the Internet, rather than WiFi, make sure you get a good deal on your downloadable data price.