Online and mobile gambling has been a bit of a sticky subject in Australia for a while now. Since the 2001 Act many online casinos have withdrawn their services from the country as the vague regulations make it almost impossible to establish a legal online gambling business. This makes them vulnerable to false allegations of conducting illegal activities.
The source of all this is an internal problem with gambling addiction which has not been in decline since the new regulations were passed. This is partially because they are not applicable to brick-and-mortar casinos which are still used by about 60% of adults in Australia, which is the highest rate in the world. It is a wide-known fact that Australians like playing slot games, or pokies as they call them, a lot but it is a less known fact that over a third of the country's population over 16 has engaged in some form of online gambling.
So while it is understandable why the Australian government is attempting to lower that number, it is incomprehensible why it has taken such strict measures only against online casinos, especially given that most of them remind the player to be careful with the amount of money they spend on gambling. The so-called Responsible Gaming policy is present in almost every gambling website nowadays.
But does this mean that it is illegal to offer online gambling to Australians? No, if the casino meets certain requirements it is granted a license, however, those are quite unclear as of now. If it does not, however, the only option is for the casino to receive a license from another country.
On the other hand, promoting gambling is absolutely illegal. If you so much as suggest that gambling is something good and is going to be profitable for sure in your ad, you will get a pretty thick fine. After the 2017 IGA (Interactive Gambling Act) update, basically any and all types of gambling advertisement were deemed illegal by the government.
Best Mobile Casinos for Australians
Now, that we have established that it is quite safe for Australians to play on the go or online, let us take a look at what constitutes a good mobile casino in more depth. First and foremost, a casino needs to be certified, no matter how tempting it may seem if it does not have a license, do not trust it with your personal information unless you are 100% certain that it is secure.
Secondly, security is key. If the casino you have picked is not keeping up with the latest encryption technology, it is vulnerable to hackers. Not to mention, that it is quite fishy. Player security must be the first priority of all gambling providers. You can always check what the latest security systems on the market are and estimate the risk for yourself.
Third of all, naturally, the number of games available is also of great importance. If a casino only offers about 20 games, you are bound to get bored. In such cases, you do not want to go around looking for another casino only then, and then make another registration and make another deposit and so on. Boredom is our enemy.
Then, one thing that is quintessential is customer service. If there is no customer service at all – run. If there is some but it is not 24/7 keep in mind that you would probably need to wait a while. So in all our recommendations, we have taken the level of customer service of each casino into consideration.
And lastly, the companies the casino is powered by are always telling. When you hear big names like NetEnt and Microgaming you know that you will get some good games with fair chances but if it is not one of the top companies, then we recommend some research again.
Of course, trying a new company's game is not something bad, not to mention that in this day and time you can try almost every gambling game for free before playing with real money, so if that is an option – go ahead and give it a shot. Another way to check painlessly is through checking the game's RTP percentage.
Is It Legal for Australians to Play at Mobile Casinos
While the restrictions on online gambling providers are continuously being enforced, it is not illegal for Australians to play. The government understands that there is a genuine problem among the community and will not press charges against anyone using the services of any online casino. As we mentioned before, some have already restricted their access but some are still available to Australians as there are certain loopholes in the law – no one has actually prosecuted online gambling operators for making their website available in Australia, without first acquiring a license.
In any case, it is completely legal for residents to access or use online gambling websites. There are still many overseas based offshore casino operators to choose from and the only problem with this is that you cannot seek out local authorities if something goes wrong. However, most casinos still have regulations that vary depending on the country that granted them their license, so this is not really an issue if you check whether the casino you have picked has a license to its name and what the regulations or terms and conditions for it are. And while the distribution of apps that contain gambling with real money is illegal, using such apps or visiting licensed casino websites on mobile is completely legal.
The IGA is not aimed at the people who gamble, but at the people providing a dishonest gambling experience. It does not exactly hit the bull's eye but hey, kudos for trying.
How Australia-Friendly Mobile Casinos Work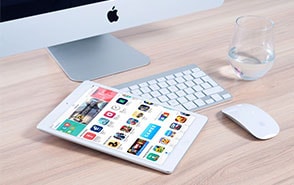 Obtaining a license is no easy task but it has been done. While the requirements are still unclear there are many legal online casinos at this point. It is a long and complex process but there are many positive sides to obtaining a license as well. For instance, it is an immediate guarantee for the quality of the services being provided, not to mention that you get to sigh in relief, knowing that everything is legal and you have nothing to worry about.
So, are the Australia-friendly mobile casinos any different from regular ones – not really. They do not always have the same variety of games, as it would probably affect their legal status, but the basic idea behind them is the same. The prices are not higher than the usual, the payment services are also not unusual, it is all practically the same but with an Aussie-twist. Usually that being the theme and the default currency – which is, naturally, AU$.
However, there is an issue with the mobile apps being distributed to Australian players as Google and Apple have both decided to support the 2001 Act and the later on passed laws, so the presence of gambling apps for real money is prohibited on their platforms. Therefore, the real obstacle is obtaining the apps but many casinos have got over that by adapting their websites to mobile view. This way no download is required and this feature is called instant play. It has been gaining popularity for a while and now almost every online casino has their site adapted for mobile.
Mobile casinos work through an adapted code so that all the features of the desktop website are present in that version but are different, more suitable for a small screen. Some websites even have different themes for their desktop and mobile versions. Through responsive web design anything is possible.
Games at Australia-Friendly Casinos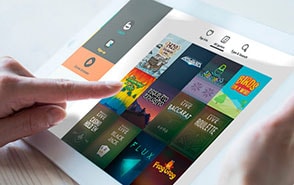 As we already mentioned, the Australia-friendly casinos are not that different from the usual online casinos. There is not anything that makes them stand out too much other than their themes and currencies available. The best online casinos in the world have unfortunately closed their doors to Australians because of the 2017 Interactive Gambling Amendment Bill, which means that they simply do not get as large a variety as players from other countries. Still, the available to Australians online casinos still have some great variety of games.
The types of games you can find in one such casino are first and foremost Online Pokies (which means video slots). With partners such as Microgaming and NetEnt, these casinos offer pokies in the hundreds with all sorts of themes, ranging from popular TV shows to bands, to even ancient Rome. They are the most preferred gambling method in Australia with more than 200,000 slot machines in the country. You can find anything from 3-reel to the 243 and 1024 Ways-to-Win format. There are also games with progressive jackpots available.
You can also find table games there, even though most Australians like to spin the reels more than anything, in case they are looking for some variety there is a number of card games to suit their taste at the moment. You can find multiple variations of blackjack like American, Single Deck, Multihand, European Blackjack among others. You can also find baccarat, punto banco, and many different variations of table poker like Pai Gow Poker, Tri-Card Poker and others.
Video Poker is another game available to players and it comes along with its many variations such as Deuces Wild, Double Joker, Jack or Better, Tens or Better, Aces and Eights and others. This game is good for all players, regardless of their skill level. There are also some interesting additions available like Bonus Poker or Double Double Bonus Poker.
There are also some types of roulette available, most widespread of which are the European Roulette, Multi-wheel Roulette, French Roulette and American Roulette. Some Australian casinos offer up to 20 different variations of the game but since it is not so popular with their clients, most do not have that large of a variety.
In some Australian casinos you can even find games such as Casino War, sic bo, craps and red dog. There are also plenty of niche games and number games, including keno, bingo, lotto and others.
Another available category is Virtual Sports. In it you can find almost any sport in a virtual adaptation that you can bet on. There you can find Virtual Soccer, Virtual Rugby, Premier Racing, Touchdown and many more.
Payment Methods for Australian Players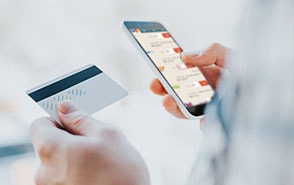 Australian players can pay with most methods available worldwide like web wallets, credit cards and even wire transfers. Most available casinos offer Neteller and Skrill as banking possibilities. They also offer Visa and MasterCard but you should keep in mind that certified casinos take longer with monetary transactions because of their high level of security.
Bitcoins are also an accepted currency in all casinos above as well as pretty much any casino nowadays. Some of them recommend apps to use as your WebWallet and walk you through the steps you need to take in order to buy Bitcoins and transfer them. The use of Bitcoins has become more widespread as there are no fees when transferring them and you can withdraw them instantly. They are quite convenient and definitely here to stay.
Another widely used banking option is POLi. They offer a service that facilitates the payment from your bank account to a merchant of any sort. The reason why it is gaining popularity is because of the many safety benefits it presents and the fact that they do not charge their clients anything for the service provided. It is easy to use with no sign up required and highly reliable.
There are also pre-paid banking methods available like Neosurf, Paysafecard and Flexepin. No need for credit cards, debit cards or even a bank account. All you need to do is simply walk into a sales outlet for either and purchase the voucher most suitable for you. They are quite convenient and easy to use and obtain. With Neosurf you can get vouchers for 10 up to 200 £. They have a PIN code on them which you can redeem and use to pay. With Paysafecard the vouchers are for up to 100 USD and with them you also just need to enter the PIN code. The Flexepin Cash Top Up Vouchers are prepaid vouchers that let you top up your account. They are more stable and safe.
The withdrawal options are not always the same as the deposit ones, for instance you cannot withdraw your winnings through the aforementioned pre-paid banking methods. You can still use a credit card, of course, but in case that is not your preferred method of withdrawal here we have some of the available options in Australian casinos for you – MoneyGram, Neteller, Skrill, Instadebit, EcoPayz, UPayCard, Cashlib or simply through a bank transfer. With some of those there are taxes applicable so you should always make sure you have selected the best method for you.
All the casinos above promote responsible gaming and some of them have really great options in connection with this policy. For instance, in FairGo Casino you can take instant cashback which would be worth 25% of your losses in case your balance falls below one dollar. Others allow you to set deposit limits and an option to close your account for a while, as the casino keeps everything as it was. All of the casinos we recommend have a 24/7 customer service and are entirely certified.
Your data is being protected by an amazing 128-bit (some even up to 256-bit) SSL encryption system in the casinos we have provided for you above.
Bonuses at Australia Mobile Casinos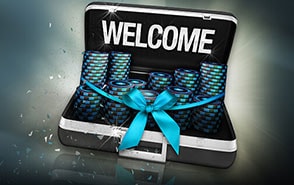 All of the casinos we have provided for you offer generous welcome bonuses as well as plenty of others. Some offer up to 3 times your initial deposit and additional free spins. Some Australia-friendly casinos offer welcome bonuses that stretch out to the fifth time you are depositing, others have bonuses for every day of the week. Others have bonuses for just playing games, some have their own system for bonus points that can be used for different things.
The welcome bonus is basically a bonus you receive for singing up and opening an account in an online casino. These bonuses vary depending on the casino and they can be either a one-time bonus code, or a code that can be used multiple times, or even multiple codes. Those codes can grant you a match on your deposit of up to 100% but there are usually limits to the monetary bonus you can receive. We have noticed that in all the Australian casinos we have reviewed above, the welcome bonus stretches out to be redeemable up to eight times. These bonuses can not only be deposit matches but they can also be bonus cash as well. Some casinos offer a start-up pack with cash that you cannot withdraw but you can play with. Another possible welcome bonus is in the form of free spins. These are less frequently found and are very useful and a wonderful addition to any casino that provides them.
There are also bonuses available only to players on mobile of up to AU$200, which is available daily. In some casinos you can receive a bonus on your birthday too, which can be either free spins, cash, or a deposit bonus. Of course, this requires some additional identification proof but given that the site has a top-notch security system, it should not be considered concerning. Some have a special VIP club bonus which can vary according to your level in its internal hierarchy. As we already mentioned, many casinos have bonuses for almost every day of the week. These can vary again from cash bonuses, deposit matches and free spins.
For casinos with their own point system, you may receive additional points. Some bonuses are naturally more generous than others, but which one is better is for you to decide.
Are Mobile Casinos Safe for Aussie Players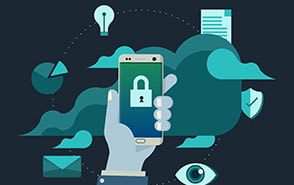 The short answer is yes. The long one is well, depends. Basically, no matter what gambling website you access on mobile or what app you download, the police will not be coming after you. The only issue that stands is the threat of your data being mismanaged and the possibility of getting tricked into thinking you are giving your card details to an online casino app when, in fact, you are giving to someone who only seeks to take advantage of your naivety.
If the casino you have picked has a license then yes, by all means, it is absolutely safe to disclose your personal information. As we already mentioned, it is extremely hard to acquire a license and all of the casinos, on the list we have assembled above, are enforced with SSL encryption technology. On top of that, if anything were to go wrong you have the 24/7 customer service, tending to your needs and ready to answer your questions immediately.
And while Google and Apple may not support mobile gambling in Australia, the casinos we have provided do not even require an application to be downloaded, it is all instant play, right from your browser. Of course, in order to play some of the pokies on mobile you may need higher phone specifications, so make sure your device is reliable.
If you pick an offshore casino, make sure that they have a license and what its guidelines are if they are available. Always check casinos before playing with real money. Also keep in mind that the jurisdictions under which casinos are vary and have different terms and conditions. So it is always good to do some research before opening an account. In case you do not feel like spending the next few hours doing research on the internet, we are here to help!