Along with the main casino welcome bonuses that the best online and mobile casinos offer, these loyalty reward schemes can leave the player with the upper hand and help him/her enjoy prizes even when his/her bets are not winning.
Casinos give different names to their various schemes including loyalty schemes, VIP programmes or player rewards but in essence, these are all the same thing. They offer you some form of set reward for all your play, whilst some schemes offer extra bonus points for activities including depositing, playing specific games or entering prize draws.
Overview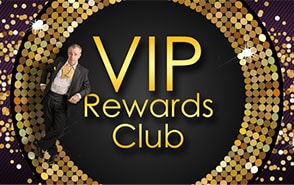 Most online casino loyalty schemes award you points for wagering a certain amount on particular games, whilst you may also earn double or extra bonus points for playing at certain times of the week or on nominated games. These points can usually be exchanged for casino bonuses, straight into withdrawable cash, entries into prize draws, free spins or some other benefits such as an iPad or games console.
The benefits vary from site to site but because you get these in addition to anything you would normally win they are a nice little extra and reward players who stay loyal to one particular casino. You can usually find details of your current status and what rewards might be available under the "My Account" (or similar tab) of your mobile casino.
Different schemes work differently, both in terms of what they offer for your points and also how easily you earn them. Most sites have a sliding scale of rewards, whereby the more points you earn, the higher your status within the programme and the higher your status, the easier it is to earn more points, whilst the offers available to spend your points on are often also more generous.
The most sensible thing to do is try all mobile casinos – taking advantage of the main welcome bonuses as you go – before settling on whichever you feel is best to use as your main online casino and start racking up those loyalty points, prizes and bonuses.
How Loyalty Schemes Work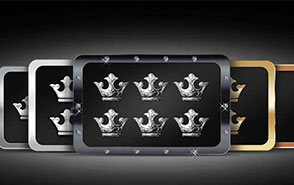 As the name of this type of reward suggests, players who are loyal to a certain mobile casino receive compound points for every real-money bet they place. As they collect points along their gambling journey, they have the opportunity to convert these points into real cash or buy items from the online casino stores.
Usually, players receive points for every dollar, euro or their currency equivalent they wager. This is a great way to benefit from playing online, even if you are making losing bets. In most cases, loyalty points can be exchanged for real money and the conversion rates can differ from one mobile casino to another. In addition to that, as many virtual casinos have VIP programmes as well, the conversion rate can be better for players from higher tiers.
Before you sign up at a virtual casino, you might want to check its loyalty programme and its specifics. While in most cases players can exchange around 100 pints for 1$/€/£, there are some online casinos that require a higher number of points for the same amount of cash. What is more, various casino games can contribute with a different number of points to players' accounts. For example, in most cases, slots reward the most amount of loyalty points for every real-money wager you make. On the other hand, table games often contribute less than 100% when it comes to collecting comp points.
Often players discover the benefits of playing for real money online, as they progress in their casino adventures. There are even some online casinos that offer their loyal members incentives such as luxurious trips and vacations. This, however, is a benefit that applies to players who wager large sums of money.
Make sure to read all the terms and conditions that apply to the loyalty programme of the online casino of your choice. This way you will be well aware whether you will benefit from playing for real money.
How to Benefit from Loyalty Programmes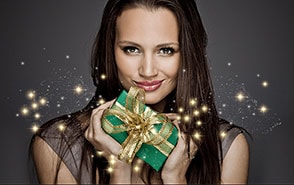 No matter which is the mobile casino of your choice, you will start gaining points as soon as you begin making real-money wagers. You can choose not to participate in the loyalty programme. If you, however, do manage to collect quite the number of loyalty points, there is no reason why you should not use them to enjoy some bountiful prizes.
If you are interested in the loyalty schemes of virtual casinos, it is best to pick a website that will allow you to collect more points for the bets that you are making. Usually, you can see how many points are rewarded for a certain size of wager that you are making. It is advised that you pick an interactive casino that will award you more comp point for your real-money wagers. Of course, it is also needed to check the conversion rate to make sure that you do not need a way too high number of points in order to convert them into prizes.
As some mobile casinos have tier-based loyalty programmes, you can benefit from better perks as you advance in the VIP systems provided by the virtual casinos. If you are a casino member of a higher tier, you can enjoy better conversion rates which will ultimately allow you to win more cash for the comp point you have collected.
Achieving a better status at the online casino where you play, however, is not enough. As these rewards are accessible only to loyal players, this means that you must continue making real-money bets in order to maintain your VIP membership. This way you can continue to enjoy better conditions for your loyalty points.
You can see the number of points you have collected by visiting your Cashier page. You can then convert them for real money which will be transferred to your casino balance. Some mobile casinos will also offer their patrons different prizes and perks which can be exchanged for a certain number of loyalty points. There is no limit to how many points you can collect and the conversion usually happens in units of 100. The rest of the points will remain unconverted.
When you are playing for real money at mobile casinos, you should also take into consideration that not all games contribute 100% to the points you collect. Usually, slots contribute the most and you can achieve a higher number of loyalty points a lot faster if you stick to your spinning adventures.
Conclusion
Loyalty programmes are a great way to boost your gambling adventure even when your bets are not successful. As many mobile casinos offer their members to earn comp points which can, later on, be converted into real money or be used for purchasing various items offered by virtual casinos. You do not need to be a high-roller in order to collect comp point as everyone participates automatically in loyalty schemes of this kind.
You always win points for every real-money bet you make and the outcome of the wagers is irrelevant to the number of points you will be rewarded. Loyalty programmes are made to encourage players to continue playing at interactive casinos and be rewarded for their dedication. If you play the right type of casino games and gain a VIP status, you can enjoy an extremely rewarding gambling experience for simply making real-money bets at the mobile casino of your choice.