When virtual gaming first became a thing in the late 1990s, casino fans were pretty much tied to their desktop computers as this was the only way for them to access a gambling website. Today, this is no longer the case thanks to the advent of mobile casinos which enhance convenience and accessibility, providing players with the opportunity to carry hundreds of casino games in the palm of their hand.
Gaming on the go delivers an experience like no other but when we talk about mobile casinos, it is tough not to notice players are usually divided into two camps – those who are avid fans of Apple's iOS and those who prefer Android-based devices. Rarely is there a smartphone owner who has a foot in both camps. That being said, it is Android who rules over the global smartphone market, holding a share that amounts to more than 87% for the second quarter of 2017 alone.
With more than 2 billion active Android users per month, it is not surprising that mobile gaming has witnessed a steady rise in the last couple of years. If you think about it, hardly a day goes by without you witnessing how someone takes their smartphone out while waiting in queue, dining in a restaurant or while on their way to work on public transport. An increasing number of gambling enthusiasts are ditching desktop casino play altogether in favour of mobile gaming.
To quote American author Robert Collier, supply always comes on the heels of demand. The increasing popularity of Android-based portable devices has resulted in the emergence of hundreds of mobile casinos, designed to run without a hitch on the most popular mobile operating system in the world. Since these casinos offer games that have been optimised particularly for Android smartphones and tablets, players can feel confident they would enjoy superb graphics, gorgeous audio effects, and flawless gaming controls.
5 Popular Mobile Casinos for Android Devices
With a constantly increasing number of Android-compatible casinos, it may take a while before you find the one that covers all of the above-mentioned criteria. If you wish to spare yourself the time and efforts, you can go through our short overviews of 5 of the most popular casinos, compatible with Android devices. And let us tell you – these operators are popular for a reason.
How to Access and Play at Android Casinos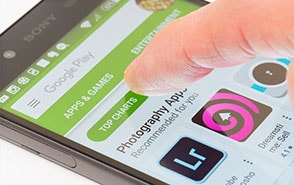 If you are about to access a mobile casino on your Android device for the first time, there are a few things you need to know. To begin with, Android casinos are no different than their desktop counterparts, the only difference being they allow for enhanced convenience.
In the general run of things, there are two ways to access one such casino. The first option is to type in the casino's address in your browser's address bar so that you can be redirected to its mobile version. In fact, many gambling operators out there would offer only in-browser apps. Many of the newest casinos utilize HTML5 so that you will not experience any problems with loading the games in your browser regardless of the Android version your device runs on.
Others are still powered by the Flash technology which is to say you need to have your Adobe Flash Player plug-in enabled if you intend to play in your browser. Of course, it is highly recommended to update the browser you are using on a regular basis, at least if you are looking for the optimal experience on the move.
The second option is more fitting for Android users who have enough storage space on their devices. Mobile casinos would often offer downloadable applications for Android tablets and smartphones you can install in a few simple steps. When available, such apps can be downloaded at no cost so there is no need to worry about that. You might want to check the specifications of the Android casino app you intend to download to ensure the latter is compatible with your version of the popular operating system.
As far as compatibility is concerned, it all comes down to whose mobile casino's app you are downloading. Some mobile gambling operators would offer applications that can run on older Android versions like Lollipop but others would require you to use newer versions of the OS like Marshmallow. The size of the apps also varies between different gambling operators. The bottom line is both in-browser and native casino apps for Android are designed to work on widespread brands of tablets and smartphones.
Some Android users would readily recommend novice mobile players to use tablets since the screens of the latter are larger and respectively more comfortable from sheerly visual perspective. However, size is a double-edged sword in this instance since it renders tablets less convenient to carry around. From this perspective, Android smartphones are more suitable for casino fans who spend more time on the go and insist on portability as well as on functionality.
Often, the question "Which one is better for gambling on the go – Android smartphones or Android tablets?" is raised. At the end of the day, it all comes down to personal preferences as both types of device have their merits.
Android Casino Apps at the Google Play Store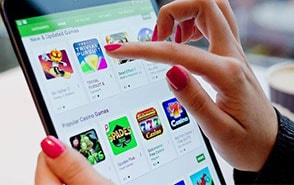 We already broached the subject of dedicated Android casino apps which brings us to the question where can one download these from. We warn you in advance that it may be extremely difficult, if not impossible, for you to find casino apps at the official Google Play Store, at least if you intend to put real money on stake while on the move.
The reason for this is that Google, the developer of the Android OS, is quite restrictive when it comes to the availability of real-money gambling content on its official app platform. It was back in 2013 that Google announced any app content that facilitates real-money gambling will not be tolerated at its app platform.
That being said, the technology company has eased up towards gambling apps as of late. In the summer of 2017, Google notified some of the biggest gambling operators by email that it plans on changing its policies related to real-money gambling content in the jurisdictions of the UK, France, and Ireland. In order to receive a permission to offer their apps at the Play Store, gambling operators are required to submit documentation to prove they have a license to offer their services in the respective jurisdiction. It is expected that this process would gradually extend to other countries as well.
Until this happens, Android users who reside outside of the above three countries will have to settle for downloading their applications from the websites of their chosen Android casinos. Sometimes one is required to scan a QR code to obtain the app.
On rare occasions, the player would have to contact customer support to request a download link, which is sent either by email or by a text message on the number they have registered the account with.
Games Offered at Android Casinos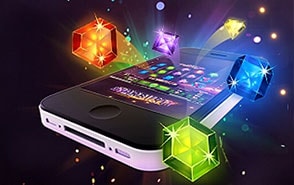 The games you can find at Android-based casinos are practically the same as those you are likely to come across when strolling through the floors of any prestigious landbased casino in the world. The only difference is these are available in the palm of your hand and the options are much more diverse at Android-compatible casinos. You will enjoy yourself even more since the games have obviously been optimised for mobile play and are a perfect fit for the smaller screens of the Android devices.
Of course, one would need a reliable internet connection but bandwidth is usually not that much of an issue because casino games' background graphics are mostly static. Players who are using an older device which lacks enough memory space are recommended to turn other applications off while playing.
The gaming selection at Android casinos is pretty much the same as that of regular gambling websites. There is an immense diversity of video slots which are even more convenient to play on the go. You can make the reels spin with a single tap which improves the quality of one's gaming experience and speeds up the pace of the gameplay.
Keep in mind, though, that some of the advanced Android slots are more graphically demanding and may not play as smoothly on older devices running on the popular operating system. However, if your device can keep up with the advanced slots, you are guaranteed to enjoy crisp graphics and realistic sound effects. The interface has also been tweaked to accommodate mobile play, allowing slot fans to adjust their bets' size, activate paylines and cash out their winnings. You can easily switch between devices and play the slots on your tablet without experiencing a decrease in quality.
There is a title for all preferences and bankrolls since Android slots offer different betting ranges and payline number. The majority of Android-friendly casinos feature progressives slots, which are especially popular among reel spinners due to their substantial prize pools. You can imagine how exciting it would be if you unexpectedly hit a seven-figure jackpot on your way to work or during a lunch break.
Some titles borrow their themes from comic series and movies while others are inspired by the lives and work of popular musicians and rock bands. Some are even loosely based on well-known novels.
You will not be disappointed if you prefer table games, either. Android casinos offer diverse selections of blackjack, roulette, poker, and baccarat variations. Some operators even give Android-device owners the chance to play live variations of the above-mentioned casino classics where the cards are dealt in real time by friendly and skilled live dealers.
Video poker is also available and many of the mobile variations would support multi-handplay. Specialty games like scratchcards and Keno are yet another option at Android casinos but these are generally preferred by novices who do not have a sufficient experience.
Some Android casino apps may feature a more limited selection of slots and games in comparison to their desktop versions. Despite that, the choice is broad enough to accommodate all players since there is a vast array of themes where slots are concerned.
Android Casino Bonuses and Promotions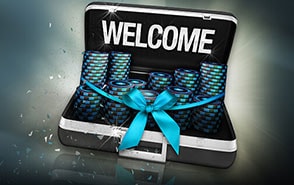 Mobile gambling operators strive to offer a world-class experience in all aspects and recognise how important it is to give something in order to get something in return. With so many Android casinos out there, it is no surprise there is a fierce competition between operators, which is why most of them would try to attract more players by tempting them with irresistible bonuses and promotions.
One of the most popular promotional incentives you are likely to come across at Android casinos is the no-deposit bonus. As its name implies, this bonus is bestowed on new customers without requiring them to make a first deposit. All the new player has to do is register a real-money account on their mobile device and opt in for the offer. Then, they will be given free credits (usually a small amount that ranges between £5 and £20) which they can use to practice and try the games they are interested in. And the great thing is newcomers are allowed to keep their winnings but their withdrawal is usually limited to a specific amount.
Another way to attract the interest of more Android players is by treating them to welcome bonuses on their first few deposits. Once the player completes the registration and tops up their new account on the go, they will have their first deposit matched by a specific percentage. So for example, if you claim a 100% welcome bonus and deposit £100, you will have £200 in total to play with. Sometimes these deposit match bonuses are also accompanied by a certain number of free spins which enable the new registrants to try some of the newest Android slots at no cost.
But this generosity does not restrict itself to new members only. Android casinos would offer great ongoing bonuses throughout the week or over the weekend, treating existing customers to various giveaways, reload bonuses or free entries into tournaments with amazing prizes. Players who are out of luck can often partially recover their losses by opting in for a cashback.
Many prominent gambling operators run lucrative loyalty programmes with multiple tiers as a way to reward registered players and incentivize new customers to join. This way players are rewarded with loyalty points for every bet they make at a given Android casino and can convert these into more free credits to play with. The higher the tier the player reaches, the more benefits await them. Customers who reach higher loyalty tiers often enjoy perks like shorter withdrawal times, dedicated customer support hosts, higher comp-points exchange rates, exclusive bonuses, and preliminary access to the latest mobile games.
That being said, you should make sure you tap on the promotional offers' terms and conditions prior to redeeming any bonus on the go. There is no such thing as a gambling operator giving away free money and normally each offer comes with certain conditions the player needs to meet to be permitted to withdraw the profits resulting from the bonus.
All bonuses have wagering requirements attached to them which means the player is expected to wager through the bonus amount (or the winnings' amount in the case of free spins) a number of times before the winnings are released from their bonus balance. Bonuses also have validity and are removed from the accounts after their expiry.
Android players are often restricted as to the types of bets they can make when a bonus is in play. Many gambling operators would prohibit customers from using free credits on low-risk wagers like even-money bets in roulette and craps. The amount you can stake with bonus monies is also subject to limitations.
Benefits and Drawbacks of Playing at Android Casinos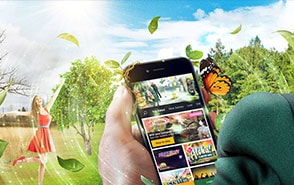 A growing number of gambling fans who own an Android-based hand-held device are ditching desktop casinos in favour of mobile play, which can be easily explained by the huge number of perks gaming on the move comes with. After all desktop computers are not that portable and even if one owns a laptop it would be inconvenient to carry it around outside the house. Android smartphones and tablets are smaller, lighter, and easier to carry on the go.
This increased convenience is in fact the chief advantage of joining an Android casino. If you suddenly feel like playing a casino game while away from your desktop computer, all you have to do is pop out your smartphone from your pocket or handbag and access your account with your existing sign-in credentials.
Provided that your balance is insufficient, you can easily top up your account on your smartphone. Both withdrawals and deposits can be initiated on the go thanks to the intuitive cashiers at Android casinos. The latter support a comprehensive list of banking options to the benefit of first-time depositors who register through their smartphones. Boosting your account's balance is just as safe on the go as it is on a desktop computer or a laptop.
Storage space may be an issue as some players would complain about the size of the Android casino apps. However, more and more Android-compatible casinos would offer either Flash or HTML5 formatting which renders the download and installation of dedicated Android applications unnecessary. You can access the casino in your preferred browser be it Chrome, Firefox, Opera, and Microsoft Edge or even the less conventional Ecosia and Flynx.
On some occasions, it pays off to play on the go because a number of Android-friendly gambling operators would offer exclusive bonuses to mobile users which are otherwise unavailable to desktop customers. Players can become instant millionaires as they go since progressive jackpot games are an absolute must for any self-respecting Android casino.
Android casinos have way more advantages than disadvantages but despite that, they are still lacking in certain aspects. For instance, the range of mobile-compatible games is naturally smaller than what desktop casinos can offer since not all titles have been optimised for mobile play. Compatibility may be an issue for players whose Android phones run on older versions of the operating system, especially when it comes to native apps which would usually require at least Android 4.1.
Speaking of older devices, some Android smartphones may lack enough free memory necessary for loading and playing casino games, which might cause screen freezes and lags that would eventually ruin one's experience. In such cases, players can try and turn off any of their other applications that might be running in the background as this would help free up cache space.
Battery life may be another issue for Android casino players. The games at mobile casinos may not be as graphically demanding but they still can end up draining one's battery while they are away from home. Most smartphones would last about ten hours on average but this also depends on usage. Screen usage, internet connectivity, listening to music, and, of course, gaming are all major sources of battery drainage on smartphones. Of course, this is not big of a deal if one invests into a portable smartphone charger so why not treat yourself to one if you intend to play casino games as you go?
Due to the higher pixel density of smartphone and tablet screens, you will enjoy crisper visuals and animations. Mobile technology is improving all the time which decreases loading times even for more graphically advanced casino games.
Selecting a Trusted Android Casino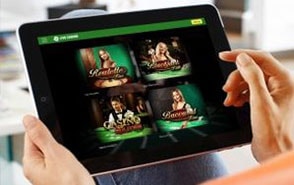 There is an unprecedented abundance of Android-friendly casinos at the present moment and choosing one out of so many options can be a rather cumbersome task, especially when one is less experienced and does not know what to look for. Yet, joining a trusted Android casino is a must if you are looking to spare yourself the hassles, enjoy fair games, and receive timely payouts.
There are several criteria a reliable Android casino should cover and these include gaming variety and software, bonus diversity, security, payment solutions, payout speed, and proper licensing.
When comparing Android-friendly casinos, players are recommended to always check what software is in use and what games are available to ensure their personal preferences are met. Trusted Android casinos normally partner with software providers of equally great reputation, including industry leaders the likes of Microgaming, Playtech, RealTime Gaming, Play'n GO, Betsoft, and NetEnt. When you sign up at a casino that uses the software of one or more of the above-mentioned suppliers, you are guaranteed to enjoy superior graphics, a fuss-free gameplay, and plenty of great features.
Do not forget to check the casino cashier to see whether it supports the banking solutions you are familiar with and find most convenient. A reputable Android casino accepts a variety of payment methods like cards, digital wallets, online banking, and prepaid solutions to accommodate each and every mobile player.
The currencies in use are just as important since if you register your account in a currency that differs from the one you intend to use, your transactions will cost you extra due to the conversion fees. In this line of reasoning, it is important to say that major gambling operators usually do not charge their customers for their transactions, so this is another thing you might want to check. The withdrawals' processing time is of equal importance – make certain that your casino of choice has a proven record of timely payouts.
Browse through the casino's promotional page to check what bonuses are on offer and choose the operator that offers the highest value for your mobile play. It would also be wise to skim through the promotions' terms in order to ensure the wagering requirements are reasonable enough and you can clear them within the specified time. Some Android casinos would offer very irresistible bonuses but their playthrough would be very high, making it impossible for the players to clear on time.
Security and licensing are two important criteria that should play a role when you are selecting an Android casino. Always check whether the mobile gambling operator has the necessary licenses to service players. This information is provided in the casino's terms and conditions. The authorities that regulate virtual casinos help solve disputes with players and ensure fair play. If your casino is licensed by trusted regulatory bodies like the Malta Gaming Authority, the Curacao Gaming Control Board or the UK and Gibraltar Gambling Commissions, you can feel confident the casino you play at is reliable.
Licensed Android casinos are required by their regulators to submit their Random Number Generators (the software determining the outcome of the games) for regular audits to ensure its fairness and arbitrariness. You can compare the payout rates of different Android casinos and choose the one that offers you the highest Return to Player percentage. Last but not least, you should check whether or not your casino has been issued a valid SSL certificate. Otherwise, you risk having your personal and banking information exposed to fraudsters and hacker attacks.